David Briggs, AIA LEED AP
Principal
Dave started his own firm in 1993 and founded Loci Architecture in 1998. He has completed hundreds of projects including master plans, feasibility studies, new construction, exterior restorations, building renovations, and interiors in the academic, housing, residential, and commercial sectors. His love of New York City's unique urban ecology led him to co-found Gowanus by Design, a non-profit community organization that is exploring the long-term urban planning challenges around the Gowanus Canal in Brooklyn. He co-chairs the Land Use Committee of Brooklyn Community Board 6. He also represents Gowanus by Design on the EPA's Community Advisory Group for the Gowanus Canal Superfund site and chairs its Land Use Committee. In 2016, he joined the Van Alen Institute's Program Leadership Council and is a fellow at the Urban Design Forum. Dave was awarded his Bachelor of Architecture degree by Rensselaer Polytechnic Institute with a Minor in Studio Arts. He is licensed to practice architecture in New York, New Jersey, and Louisiana, and spends as much of his spare time as possible in his painting studio.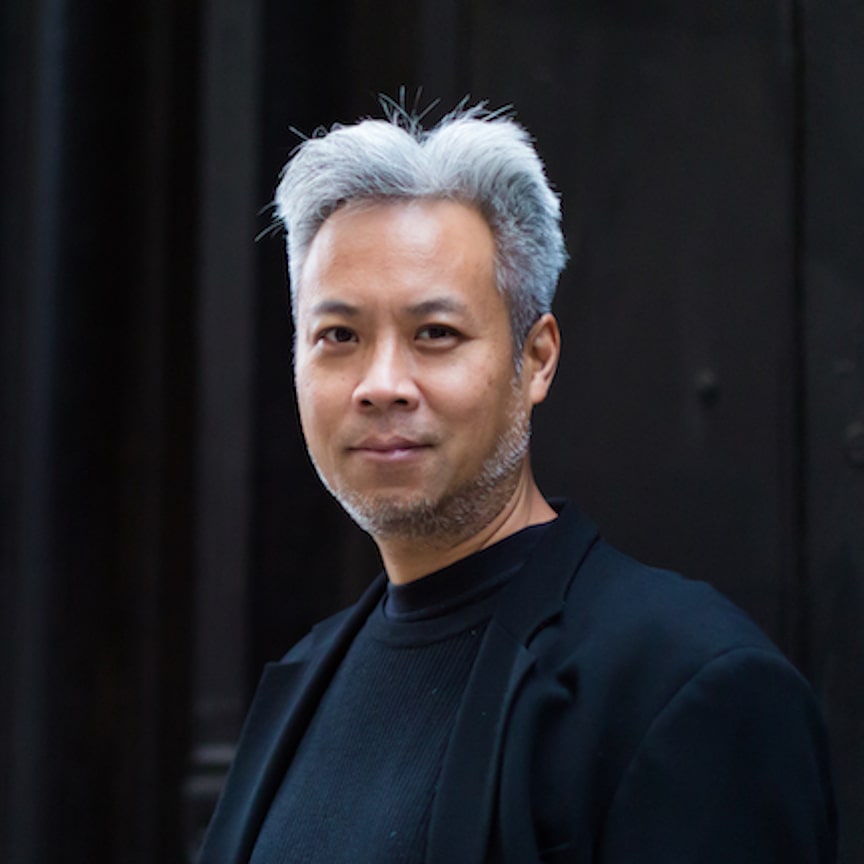 Edward Jose, AIA LEED AP
Studio Director
Ed has Over 25 years of experience in multi-family residential, academic, and commercial design. He led the project teams for three market-rate and affordable housing projects totaling $90 million, which were recently completed. He is overseeing a 10-year 500,000 SF facility and infrastructure upgrade project at Pace University's 1 Pace Plaza and is currently managing several projects for Taconic Investment Partners, which are all under construction. As the Studio Director, Ed is studying the interaction between architectural design, building science, and architectural practice, towards developing thoughtful and efficient client service delivery methods. He was awarded a Master of Architecture, and a Bachelor of Environmental Design, from Dalhousie University in Nova Scotia, as well as a Bachelor of Architectural Science, from Ryerson University in Toronto. He is NCARB certified and is licensed to practice architecture in New York, New Jersey, and Pennsylvania.
Rachel Padowicz, AIA, LEED GA
Architect
Rachel came to Loci from Virginia, where she began her career designing commercial and governmental projects. At Loci, she has designed and managed projects for such institutions as Sid Jacobson Jewish Community Center, Pace University, and Molloy College, as well as for residential clients. Rachel appreciates the human element of architecture and believes that everything we do as architects should inform the narrative of how people experience and move through the built environment. She is licensed to practice architecture in New York and Virginia and earned a Bachelor of Architecture from Rensselaer Polytechnic Institute.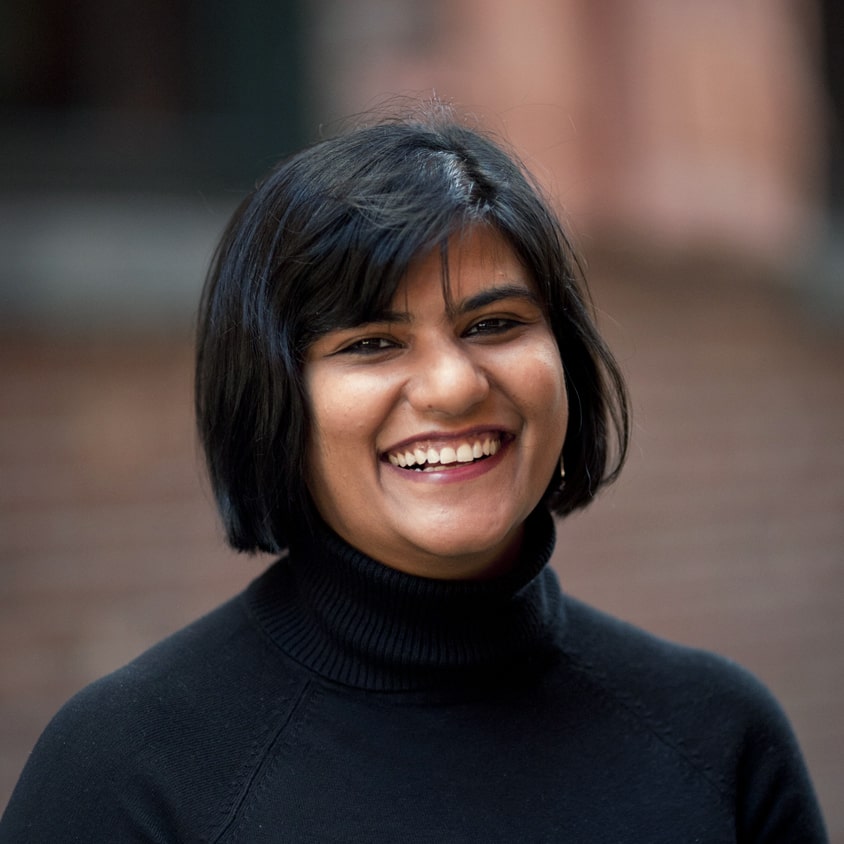 Surambika Pradhan
Designer
Hailing from India, Surambika Pradhan recently moved to New York from Chicago, where she earned her Master of Architecture degree from Illinois Institute of Technology. While in school, she developed an interest in phenomenology in architecture and continues to research the psychological and environmental impact of art and architecture. Her passion for working in and improving the urban fabric led her to join the Loci team where she has worked on such projects as a commercial warehouse conversion and a feasibility study for a Brooklyn-based charter school. Apart from architecture, she has an interest in woodworking, photography and painting.
Annika recently joined the Loci team after receiving her Master of Architecture degree from Tulane University. Having spent time in researching and learning about the immense impacts of architecture in Germany, Singapore, Morocco, and Louisiana, Annika is deeply interested in examining the ways design can be used to unify a community and streamline sustainable practices. In her five years of study, she has had the opportunity to examine the power of design at both an urban and community scale, with her most recent explorations done through her thesis, which focused on alleviating the fear of otherness through architectural affect.
Tim earned his Master of Architecture degree from Clemson University before moving to New York. Building on his background in woodworking, guitar construction, and digital fabrication, Tim contributes his rigor and attention to detail to Loci's work. He often can be found exploring the ever-changing built environment of the city and admiring its historic buildings.
Luciana joined Loci in the Spring of 2019 after receiving her Master of Architecture, Urban and Regional Design, from the New York Institute of Technology. Her studies in climate science and urban design in the Netherlands, Brazil, and the U.S., have helped shape her approach to design in residential and commercial settings. Luciana's international background also gives her the capacity to engage and explore the advantages of ethnic diversity, connecting and bridging different publics. Well versed in numerous digital design software applications, she is also a dedicated professional with strong leadership and collaborative skills.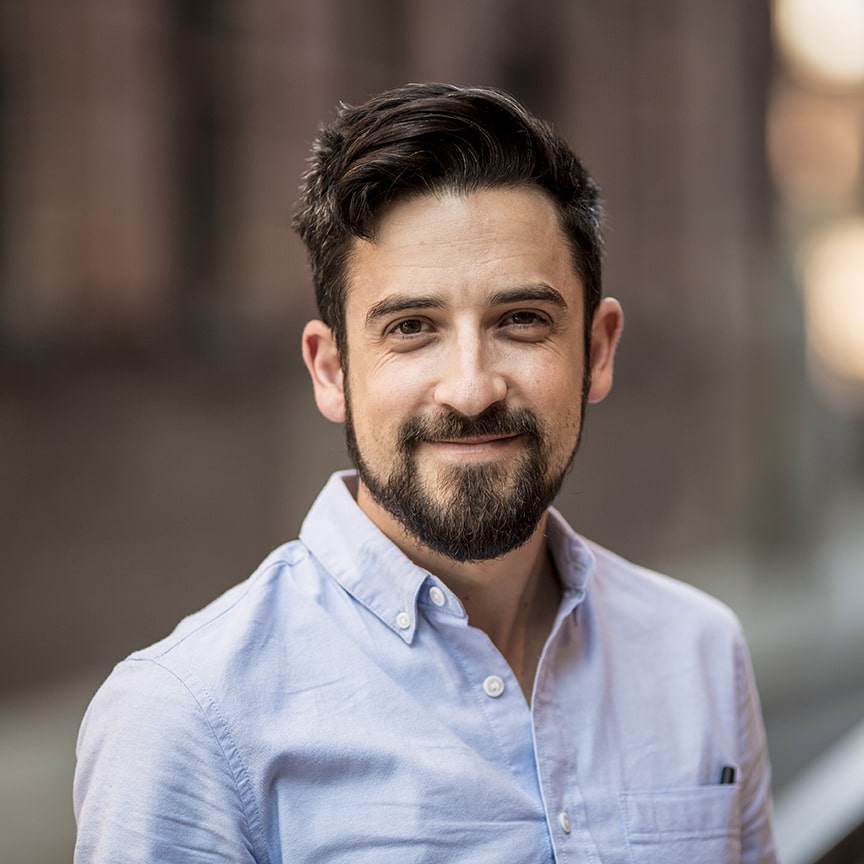 Layton Weedeman
Office Manager
Layton has over 10 years experience in Office Management specializing in Administration, Customer Service and Leadership. Prior to joining Loci, he managed a wholesale optical laboratory, producing high-quality eyewear, where he maintained 100+ client relationships, built and led a team of 15 seasoned technicians with focus on high production output, and helped quadruple the company's size during his tenure. At Loci, Layton's attention to detail and profound organizational/professional skills help attribute to a successful firm.